5000 Square Feet.
5 Bedrooms - 3.5 Bathrooms
2 Car Garage
1.0 Lot
1818 Year Built

Patrick Rollins

Phone: (805) 886-1467
ownerentry.com/590960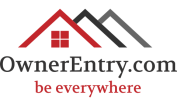 All Information Deemed Accurate but not Warranted.


Tastefully restored historic property located in Middlebury, Vermont. Surrounded by woods and Otter Creek, the one acre property is quiet, private, and scenic, yet within walking distance of all that Middlebury's town and college have to offer. Compound includes main house, attached barn/ apartment, and a three-story "grainery" with office, guest space, and studio possibilities. The 1818 post and beam structure has been stripped bare to allow for new and proper insulation, wiring, plumbing, and heating. All finished surfaces are tasteful and high-quality. The house has 2400 s.f., the apartment 1200, and the grainery 1500. In total, the property has 5000 s.f. of interesting living spaces three blocks from downtown Middlebury and the heart of the Middlebury College campus. Some spaces, including the grainery and barn, will be specced to the desires of the buyer. The property will be complete in August/ September 2022. More photos and information upon request.
Features: